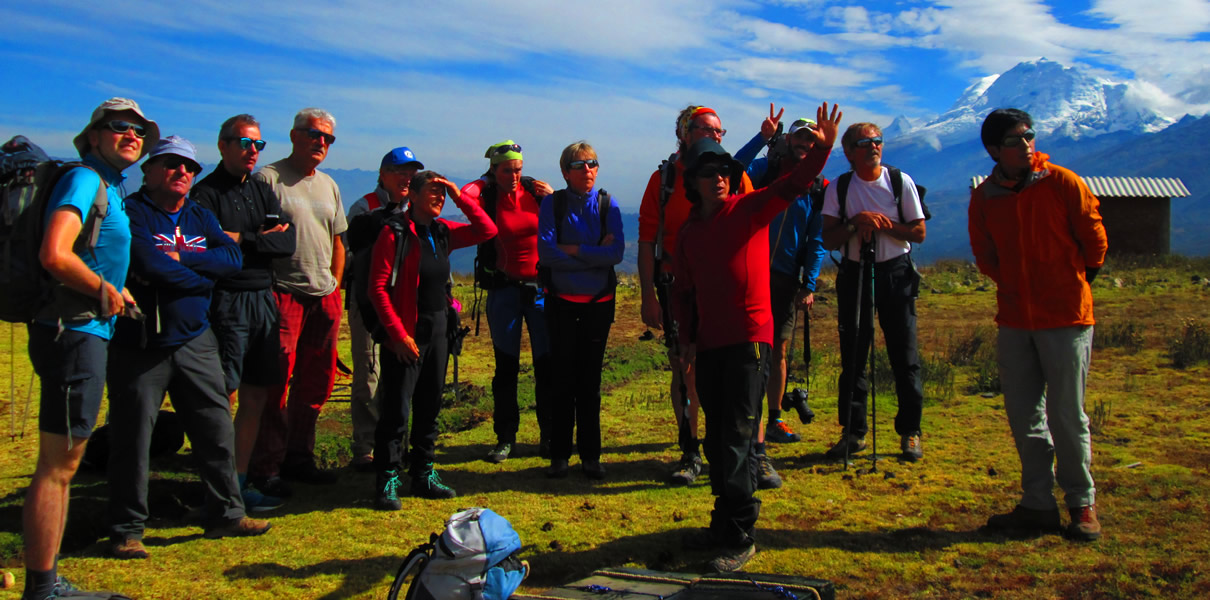 TOP-NOTCH TRIPS – REQUIERE A TOP-NOTCH SERVICE WITH TOP – NOTCH STAFF - IN TOP-NOTCH WILDERNESS AREA
ANDES ADVENTURE HOLIDAYS:
offers a wide variety of exciting trekking and climbing experiences in the Andes of Peru. We are a small adventure company that places an emphasis on personalized service and knowledgeable trip planning and execution.
ANDES ADVENTURE HOLIDAYS
is a peru - based adventure company 100% local that is operated by a couple of qualified Peruvian guides Fredy & Rasaura, a husband and wife team who reside in the picturesque mountain town of Huaraz – cordillera Blanca, we encourage hardly to take- care our environment, in tours, hikes, multi-day treks, & climbing expeditions. When you travel with us your goals and objectives are also of us, get in touch with us for advising or suggesting you the most suitable adventure trip.
Top-Notch Tours, in remote wilderness area require a top-notch service with great staff & best service
It is our mission to customize memorable tours, hikes, multi-day treks & climbing expeditions, providing a lifetime of memories. Whether you are seeking an awe-inspiring Cordillera Huayhuash trek or captivating climb & trek in Cordillera Blanca, we are ready to make your dream a reality
We look forward to working with you or with the company that you run to plan your exceptional adventure vacation!
EXPERIENCE CLIMBING EXPEDITIONS
HIGHLIGHTS OF PERU
If you are here, you are looking for a lifetime trip: we invite you to explore some of the awesome parts of this Peruvian country. Perfect to experience different outdoor pursuit like, climbing, trekking & mountaineering expeditions, cultural travel, day hikes.